Personalized Premium Child Care Consultancy





Welcome to Vip Nannies, a different approach to child care recruitment.
If you are looking for a highly professional nanny to meet your child care needs and are looking for a personalized, tailored recruitment service then Vip nannies may meet your requirements.
At Vip Nannies we offer an exclusive child care consultancy service. You will have our experienced and qualified recruitment consultant dedicated to your account 24/7 offering a highly be-spoke personalized service.
We only accept one account at any one time to dedicate the maximum attention to our clients. This offers a highly targeted, quick and exclusive consultancy service.

We have been working in the child care recruitment sector since 1989 and have a vast experience in the placement of highly qualified and experienced candidates worldwide.

We specialise in the placement of experienced and/or qualified live-in nannies, teachers, tutors, governesses and maternity nurses on a full-time or temporary basis in London, countrywide and overseas.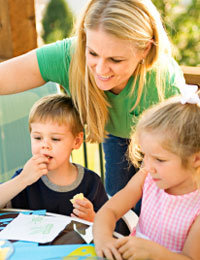 Through our unique consultancy services we will put all our experience to your account giving you undivided 24/7 attention till your position has been filled. We have built up over the years a very large bank of highly trained and qualified nannies. All our vip nannies are placed regularly through our company and are therefore personally know by us. These are candidates that you will not find from any other sources or nanny agencies. We have relationships with a number of child care training providers based in the UK, Australia, New Zealand, USA, Canada, Ireland & South Africa and we source and provide professional, committed and experienced nannies and maternity nurses.

We work meticulously, quickly and to the very highest standard and we expect the same from the candidates who represent us. We understand that often you need to find a child care solution in a short time frame and having a consultant dedicated only to you, maximises the recruitment process without sacrificing a high standard of service. Nannies and maternity nurses must be qualified or have at least documentable and prolonged live-in nanny experience. They must have worked for our company and also have a fully checkable work history of their live-in positions and be in possession of a police check and medical certificate.

Our consultant will provide a valuable personalized and tailored service to our clients.

Click on Who are Vip Nannies and Vip Nanny Services for more detailed information on how our consultancy service works. If you are interested in booking our consultant click on the contact us link so we can verify her calendar and check if she has availability.

Live-in nannies and maternity nurses, please click on the For Candidates section of our website to see if you qualify to become a Vip Nanny.

Following is list of the most recent countries where we have placed either a nanny or a maternity nurse:

Germany ,Spain, Greece, Switzerland, Denmark, France, Cayman Islands, Monaco, Dubai, Sweden, Austria, Italy, UK, Saudi Arabia.
Some of our clients include: