Language Courses

EARN EXTRA MONEY IN YOUR SPARE TIME AND BECOME A TOTALNANNIES.COM CORRESPONDENT!
SUMMARY
STUDY A FOREIGN LANGUAGE ABROAD AND STAY IN A FAMILY, STUDENT HOSTEL OR HOTEL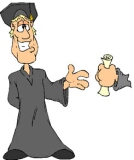 EXPERIENCE A REWARDING STUDY PERIOD IN AN EXCELLENT LANGUAGE SCHOOL WORLDWIDE
We have a large selection of different courses on offer at a large selection of language schools worldwide. Choosing a language school through totalnannies.com has numerous advantages. You have the unique opportunity to spend time in the country of your choice, study the language, visit places of interest, go on outings, experience the culture from within by staying with a host family and make new friends from all over the world.
By choosing a language course through totalnannies.com you have the peace of mind that you will be supported by a multi-lingual team with over 10 years experience in cultural exchange programs.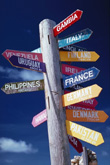 We have on offer a large selection of different schools in many countries worldwide. They all offer a vast selection of different courses at all levels from beginners to advanced. Some schools also offer professional courses and courses in a specific field. We offer courses with a variety of different durations from short term to long term courses. Classes last from a few hours a week to intensive courses with classes every day. All schools organize social activities and outings.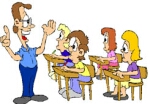 We have a vast selection of accommodation to satisfy all types of needs and budget. We have carefully screened host families that offer comfortable accommodation in single or double rooms and student residences and hotels. It is possible to chose only accommodation, bed and breakfast, half board or full board.
You need to be 18 years of age to participate in the program and our fee to find an appropriate school is £98.00 Pounds Sterling.
Click on the flag of the country you are interested in studying in to see our vast choice of schools and courses